Period: 2014
Funded by: Koniambo Nickel SAS (KNS).
Partners: University of New Caledonia (coordinator), Koniambo Nickel SAS.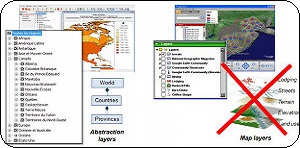 This project is a preliminary project on environmental data warehousing and knowledge discovery with the mining company KNS (a joint venture of Xstrata Nickel and the Société Minière du Sud Pacifique). Lots of environmental data are collected by this mining company. However,exploitation of this spatio-temporal data is difficult due to its complexity and due to its current organization. In order to have a sustainable development, it is important for the company to have effective decision support systems to better understand, monitor and manage the environment. In this context, this project aims at investigating spatial data warehouses and SOLAP (Spatial On-Line Analytical Processing) solutions on an hydrological database.