Period: 2020-2022
Funded by: National Centre for Technological Research (CNRT) - Nickel and its Environment.
Partners: University of New Caledonia (coordinator), IRD, University of Lyon 2 and WIGS company.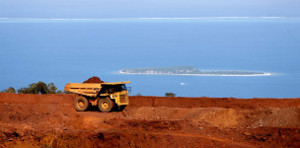 The objective of this project is to analyze the impact over time of mining activity on the economy, living conditions, taxation and employment, while integrating the evolution of landscapes (using satellite images).