Period: 2010-2014
Funded by: National Centre for Technological Research (CNRT) - Nickel and its Environment.
Partners: University of New Caledonia (coordinator), DIMENC, DAVAR, CEMAGREF, A2EP, Météo France, Université de la Réunion, IRD.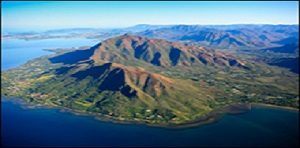 The project aims at gaining a better understanding of functioning processes of small catchment areas in New Caledonia. These areas are affected by important mining projects, and have a direct impact on the caledonian lagoon which is one of the largest coral-reef ecosystems on Earth (classified by UNESCO since 2008 as a World Heritage Site). In particular, this project studies quantification of upstream flows and their impact on downstream transport of solid matter in different geomorphoclimatic contexts.